Flightpattern: Gwen Vanhee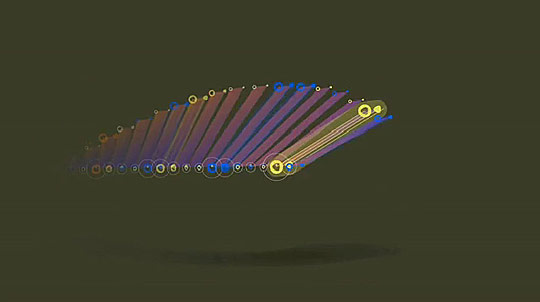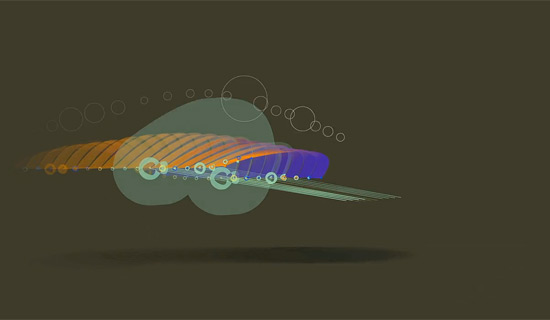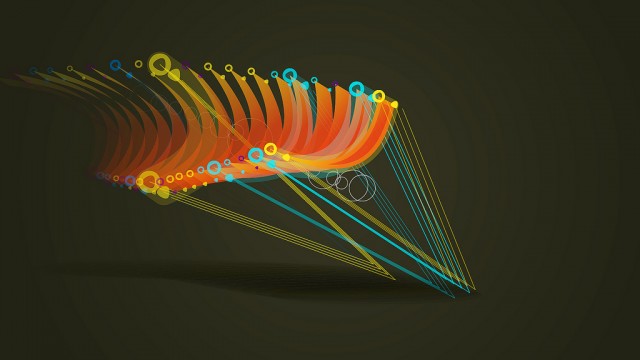 Why not, another sound reactive motion graphics piece. This time, less futuristic, less 3d. I know many of you complain about how we usually post 3d related issues. This time, although is 3d based, the texturizing and the background, gives it a flatter look. Good inspiration, it almost makes me go talk to my musical friends to start the composition while I'll go play for a while with my digital image tools. I love this style, is not like the things I usually do, but it definately looks like the things I would like to do. Let's give 3d a break and go back a step. 2d has really great things to offer. Often looks simpler, cleaner and many times, better.
Who's Gwen Vanhee? He can't negate his Dutch sirname, Belgian autodidact digital artist. He likes new age stuff, lots of code; canvas HTML5. He has hundreds and I mean it hundreds of things in the web, you name it, pictures, videos, sound sculptures etc.. Go check him out, his website is temporarily out as far as I Know, because he has some digital interactive mouse sensitive sound sculptures under revoid.be but for now it takes you to flickr. Still, try some months later, he probably has some surprises.
Try this one is great! Phenotype.
Enjoy