Ghost Walking: MoreFrames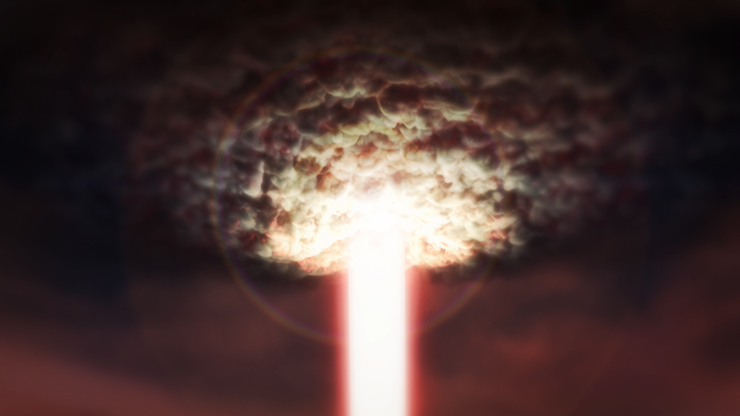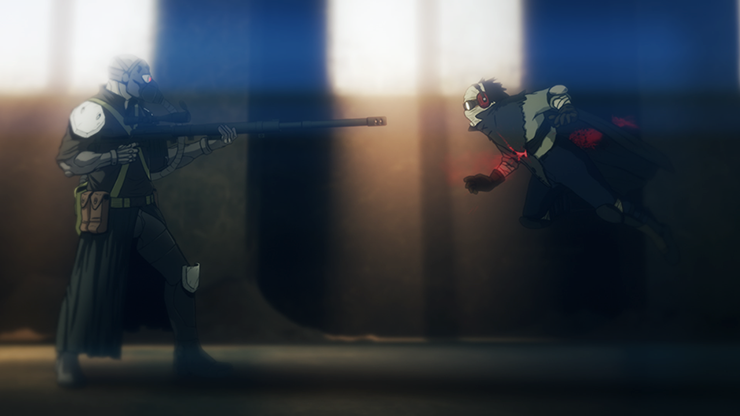 Hey! this time we were contacted by the creative lab MoreFrames. They concentrate their efforts in animation and precisely 2d. This time an american feel to you all. From the groove to hardcore metal band Lamb of God, Ghost Walking, a 2d based music video, a bit over the four mintues. Geez that´s a long time to animate! practiacally a shortfilm, and that´s exactly what they did. With a post-apocalyptic script, futuristic anti-gas equipped soldiers, deserted mad max lands, weapons and of course, metal violence! Go have a look, pay special atention to the ilustration nice character deisgn, smoke vfx, and the evil cloud forms of the nuclear beam, mental! Don't forget to fullscreen it, raise the volume a few db's and avoid sharp objects while you bang your head wild.
We would love to know more about the team and perhaps something about the production of this piece. Time of production, people involved, techniques used, software etc.. Anything to let our loved readers to get the whole picture out of it.
Enjoy, and be back for more!
Update, we had some feedback from the authors, wanna share it with you guys, very useful insight into the workflow of an animation lab.
Quoting MoreFrames
"We are a small studio comprised of Edinboro University grads based in Erie PA. About 4 of us worked on the video over a 2 month period. The time frame necessitated the "limited" animation style we adopted for the video. Ideally we would have given the video the fully fleshed-out animation it deserves, but we simply could not on account of the time.

The final album art, and key words like "no one left to save," were given to us by the band and formed a foundation for the story. After that we were off to the races.
All the drawings were done on Cintiqs in Photoshop, with either a blocked out CG stand-in or model photo used for pose reference. We broke drawing into layers as it was needed and created puppets to achieve some limited movement; also CG generated hair and and cloth were used to keep the shots alive. The storm and smoke FX were created with Afterburn and everything was cobbled together in compositing using After Effects, lots and lots of After Effects... I can't stress that enough.

Ghost Walking was defiantly the tightest production cycle we've had, and coupled with the fact that we were also overseeing/producing another music video during an overlapping period made it even crazier, BUT WE MADE IT!