Sheikh Zayed Grand Mosque: 44 projectors mapping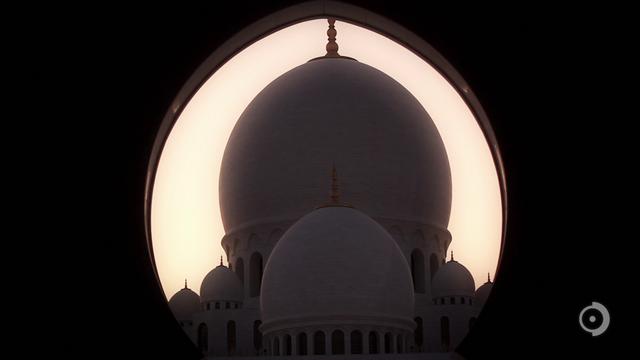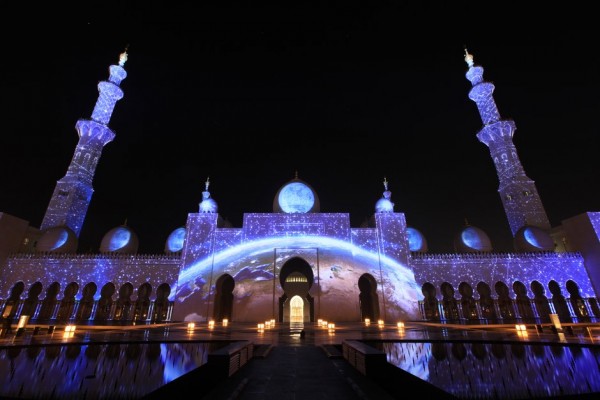 Wanna see someepic projection mapping? It's some months old, from last year as far as I know. 44 projectors used to achieve this, that's crazy, who made all these images sync to each other? And the visuals, not bad at all.
These guys from Obscura Digital know what they do. They have practically every big client in the market, from BMW to Youtube going through the Whitestripes. And their headquartes... amazing. High end technology for enertainment developer. No indie or guerilla technology, the big things happen in this kind of agency. Appart from mapping, they cover all the spectrum of new technologies: interactive projections, multitouch surfaces, augmented reality platforms, everything that we can call new age is there. And what's best, they develop their own tech. Behind them, computer vision experts, cognitive science researchers, engineers, you name it.
Check the parallel achievements of Rodger Raderman, chairman co-founder of Obscura Digital, a large scale media and technology entrepreneur.
Peace.