Soulwax / 2manyDjs : Review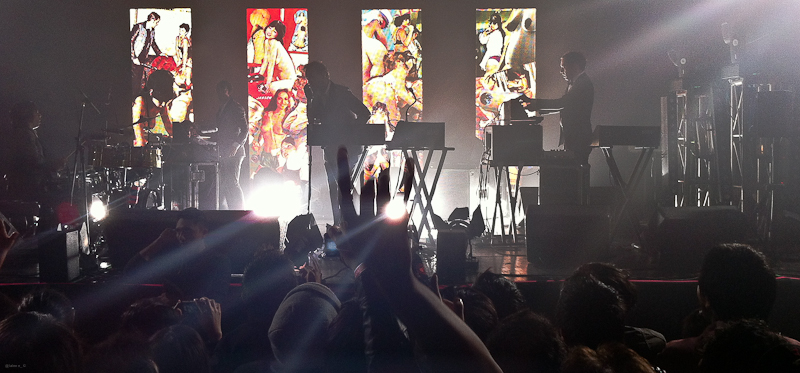 So we had the opportunity to go check Soulwax + 2manydjs last friday in Mexico City. Before I say anything else, you must go check them out if you can, a total success. It was kind of hard to take pictures and videos so we appologize for that, but we managed to take a few. The Jellyfish teamed up with Mexican photographer Eduardo Ambrossi. You judge for yourselves the quality. Go visit his new webpage and tell him what you think. We'll have more reviews together with this great image professional in the future so stay tunned for the next gigs, some say Digitalism is our next one so be ready.
Soulwax amazing. You know.. the instruments together to develop an electro melody works great specially live. You hear the beat kicking while you see the very best hammering of Steve Slingeneyer, Mental! Followed by 2manydjs, with an energetic performance as always. They mixed from Nirvana to ACDC making the crowd dance and spring to their Belgian rythms. Great gig, great band. Not too long ago we posted about their Radio Soulwax (radiosoulwax) an online radio station featuring visuals all 24 hours of the week.
Well that's it. Hope you enjoyed and soon, we'll try to stream some of our events. Don't forget to follow us on twitter at @thejellyfishact and our guest photographer @laleee_
Peace.