Steroscopic 3d Mapping: Apparati Effimeri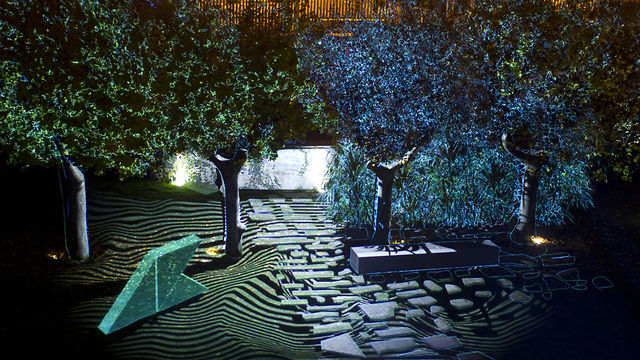 I was sent this amazing piece. Not the conventional 3d mapping to a flat vertical surface, what about projecting into the floor with the correct perspective? and even better, into trees. If you carry on, you'll see their version of architectural mapping. Really good too, sepcially beacuse of the depth in the mapped surface. In this case some stairs and so on. I think these guys have real will to experiment with the light mapping technique. Sure we'll see great stuff in the future. Mean while, check this vid out and all the others in their vimeo and facebook.
From Bologna Itlay, enjoy their neo ephemeral apparatuses.